About Us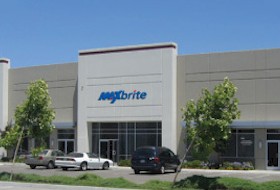 MaxBrite LED Lighting Technology, LLC. was founded in 2006 and is based in San Jose, California. We are a leading LED manufacturer and our goal is to provide quality LED products, which meet strict quality guidelines, at an affordable price to fit your business needs.
We focus on manufacturing a wide range of LED products and accessories including high power LED lamps, flex strips, LED modules, fluorescents, recessed lights, power supplies, accessories and much more. By using the latest in cutting edge technology, MaxBrite LED produces high quality LED outdoor and indoor products for use in a variety of different applications. With customers spanning across the U.S., our products are used in a variety of different industries and we pride ourselves in helping our customers to establish a successful business.
MaxBrite LED is in the business of helping whether you are an LED sign company with bulk orders, or a retail business that requires only one LED bulb, we are happy to be of assistance to you. However, we do provide wholesale discounts for those customers with larger orders. The benefit of purchasing directly from MaxBrite LED is that you get the best price available.
We strive to continually deliver innovative products, competitive pricing, and quality-driven customer service backed by our satisfaction guarantee. Browse the MaxBrite LED's online catalog and order your LED products today and feel free to contact us with any questions you may have.